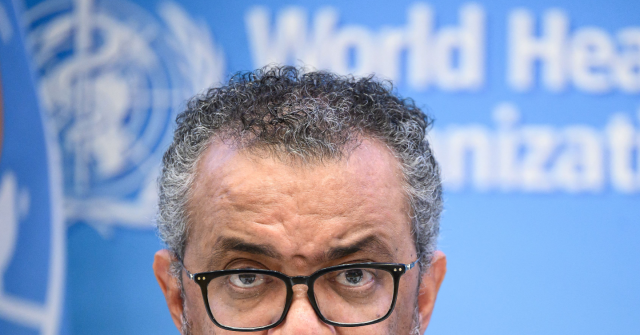 Doctors: Lockdowns caused staggering spike in viruses among kids
Doctors say they are treating an extraordinary number of cases of various common viruses in young patients that they believe are the result of a severe decrease in immunity caused by the lockdowns and other COVID-19 mitigation measures. The Washington Post reported the Yale New Haven Children's..
https://www.wnd.com/2022/06/doctors-lockdowns-caused-staggering-spike-viruses-among-kids/
Major study: U.S. COVID lockdowns caused at least 170,000 to die
The lockdowns in response to the COVID-19 pandemic contributed to a massive spike in excess deaths in the United States, with a 26% rise in excess deaths among working-age adults. That figure is significant, because the vast majority of COVID deaths was among elderly people who have more than two ch..
https://www.wnd.com/2022/06/major-study-u-s-covid-lockdowns-caused-least-170000-die/
Lovin' lockdowns: CDC aims to have COVID controls 'institutionalized'
A new report published by the Brownstone Institute contains a warning that the Centers for Disease Control, those bureaucrats who insisted on masks, distancing, lockdowns and shots during the COVID pandemic, are hoping all of those procedures soon will be "institutionalized."
https://www.wnd.com/2022/06/lovin-lockdowns-cdc-aims-covid-controls-institutionalized/