Judgment Day for state officials who restricted pastors during COVID
A judge has ruled that the state Department of Corrections broke the law when it decided to give lawyers and bureaucrats and even reporters access to inmates during COVID, but refused to provide any procedure for clergy to visit.
https://www.wnd.com/2022/07/judgment-day-state-restricting-pastors-covid/
The overturning of Roe .v. Wade signals that there may still yet be hope for America, but sadly the following item is right: If America does not turn from the evil that she currently embraces and back to the God upon whose principles she was founded, then she is in danger of facing eventual judgment just like any other nation, kingdom, or empire that has refused to submit itself to the Lord God who created the heavens and the earth.

But if America begins to earnestly seek the Lord God upon whose ways she was established and places her trust in the one who is able to redeem her out of her sins, then she may yet prolong her days.
https://www.afa.net/the-stand/faith/2022/07/if-god-says-no-more-to-america/
Christian History Institute---Who was Martin of Mainz? Most have never heard of him but he was a reformer before the reformation officially had begun. He was burned at the stake by Rome for the following:

"…he refused to abide by set hours of prayer and saints' days. He claimed all Christians are priests, rejected rote repetition of the Lord's Prayer, and denied the efficacy of outward works for salvation. He claimed that Christ on the cross suffered more from God's judgment than from the physical torture."
https://christianhistoryinstitute.org/it-happened-today/7/19
Resist Titanic Tyranny

SUMMARY: BECOME AWARE! On a spiritual level – PRAY! On a secular level – DO NOT COMPLY TO TYRANNY. CFP on Tyranny destroying America. Refresher on WEF Tyranny agenda. Robin Bullock on judgment coming to evil ones. READ & WATCH: https://bit.ly/3ax8iOk
#ResistTitanicTyranny
SlantRight 2.0: Resist Titanic Tyranny
ONLY Bend Your Knee to Jesus – Otherwise Standup and Do NOT Comply   John R. Houk, Blog Editor © July 10, 2022   Ray DiLorenzo wri...
https://bit.ly/3ax8iOk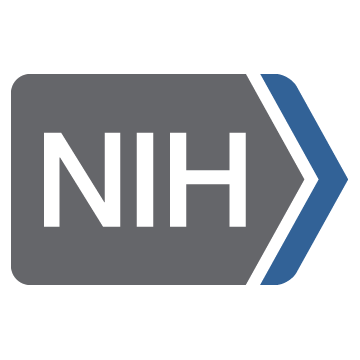 #God 's Word for #America to hold all the #politicians accountable for eroding our rights, not getting the #UN out of the US, getting rid of #CDC & all the alphabet soup agencies, cutting off #who
#Deuteronomy 25:1 - 3a #kjv
1. If there be a controversy between men, and they come unto judgment, that the judges may judge them; then they shall justify the righteous, and condemn the wicked.
2 And it shall be, if the wicked man be worthy to be beaten, that the judge shall cause him to lie down, and to be beaten before his face, according to his fault, by a certain number.
3 Forty stripes he may give him, and not exceed:
It's a disgrace & shameful that Bradlee Dean is very arrogant & condescending person to Christians! Very judgmental & fault finding person, black & white thinking. Boasts about himself like for an example of how the black church Christians would say "Bring it down brother Dean" Admiration seeking.
Proverbs 16:18 Pride goes before the fall;
Jesus Christ never acted like Bradlee Dean does. Bradlee Dean has self-deception thinking he is the man of God. When Bradlee Dean talks he doesn't have the fruit of the Holy Spirit
Galatians 5:22-23
22 But the fruit of the Spirit is love, joy, peace, longsuffering, gentleness, goodness, faith, 23 Meekness, temperance, Self Control