How many of you running for Office on all levels are going to fight to fully restore our #2a #SecondAmendment Rights and repeal and wipe out every Fascist Nazi Communist Globalist anti Constitutional Firearms Laws, SHALL NOT BE INFRINGED!

(1) The RIGHT to Bare Arms #2ndAmendment ANY & ALL WEAPONS, we call for REPEAL of the Mulford Act in California, repeal the Gun Control Act of 1968 which the NRA supported @ that time! (Frauds!)

(2) I call for the repeal of June 26, 1934. The National Firearms Act (NFA), Federal Firearms Act (FFA) of 1938

(3) Reverse the ban of the Bumper Stocks

(4) ALL OTHER FEDERAL PRETEND TYRANNICAL LAWS AND NULLIFY STATE LAWS DENYING #2a
FAUCI THE JOKER
1. https://www.bitchute.com/video/enpPtWywTvz2/ 2. https://newtube.app/user/RenaudBe/sM4M2pz 3. https://ugetube.com/watch/pAx1GthhAKjcUIZ Doctor by name only, more like a satanic clown puppet, Fauci has flip-flopped so many times, and dug his o…
https://www.bitchute.com/video/enpPtWywTvz2/
Renaud Be on Gab: '' - Gab Social
Renaud Be on Gab: 'FACEBOOK HAD TO ADMIT IN COURT UNDER OATH THAT 'FACT CHECKS' ARE JUST CENSORSHIP OF OPINION Censorship of opinion is also very obvious on YouTube, Twitter and other platforms, really fake social media, spying on their members, to sell their private information to the highest ..
https://gab.com/Renaudonemillion/posts/107475761786340072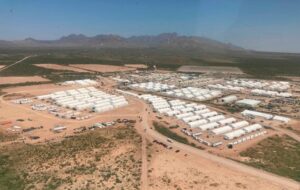 "Fraud vitiates everything that wrongfully happens as a result of that fraud. If someone defrauds you out of your money, they have to give you your money back." - Sidney Powell

Well... if the election was fraudulent, and the elections were wrongfully certified, then they have to give us our president back.